JFK 3rd grader, Emma Hadari, was one of 15 State Level winners of the Chris Murphy MLK Day Essay Challenge. She was selected from a pool of over 2000 students who submitted essays.
Emma and the entire 3rd Grade were treated to a special surprise visit from Senator Murphy during their lunch wave! Check out the photos of the very special event below!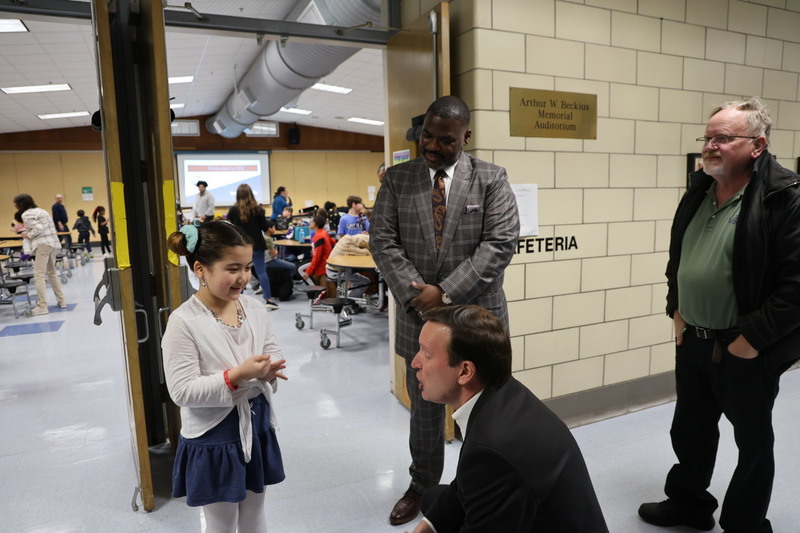 Emma chats with Senator Murphy after the surprise assembly. (Also Pictured Dr. Terrell Hill, WPS Superintendent and Mayor Donald Trinks.)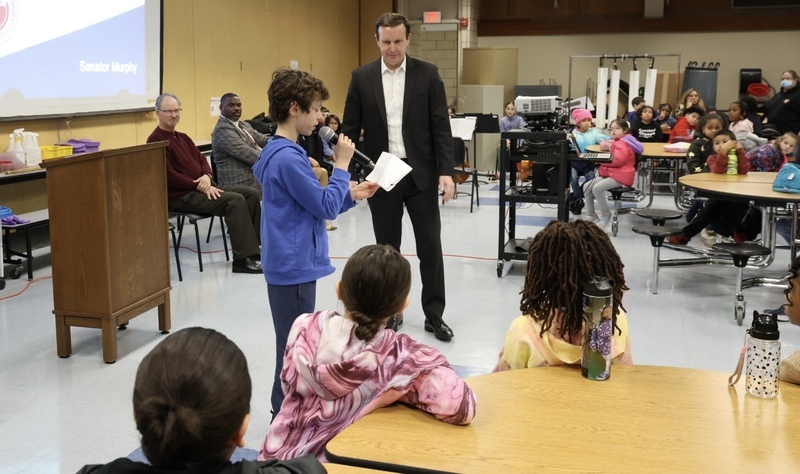 JFK student asks Senator Murphy questions from the 3rd Grade Class.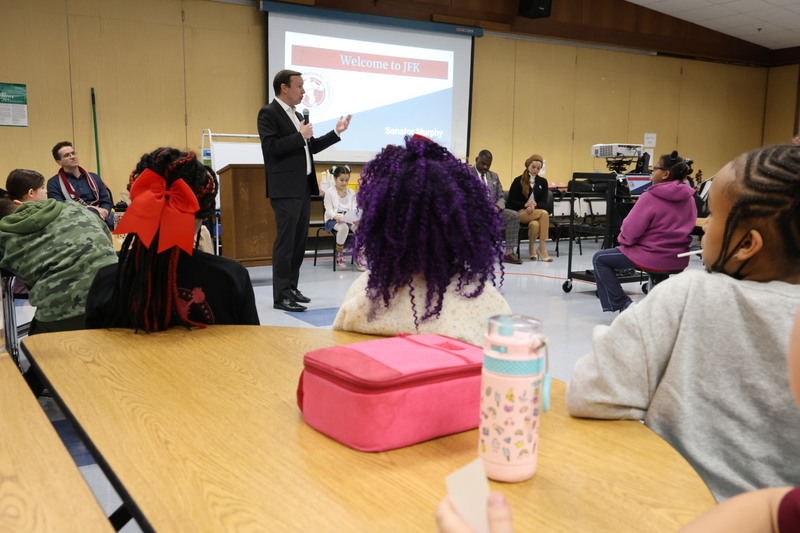 Senator Murphy addresses JFK students during surprise assembly.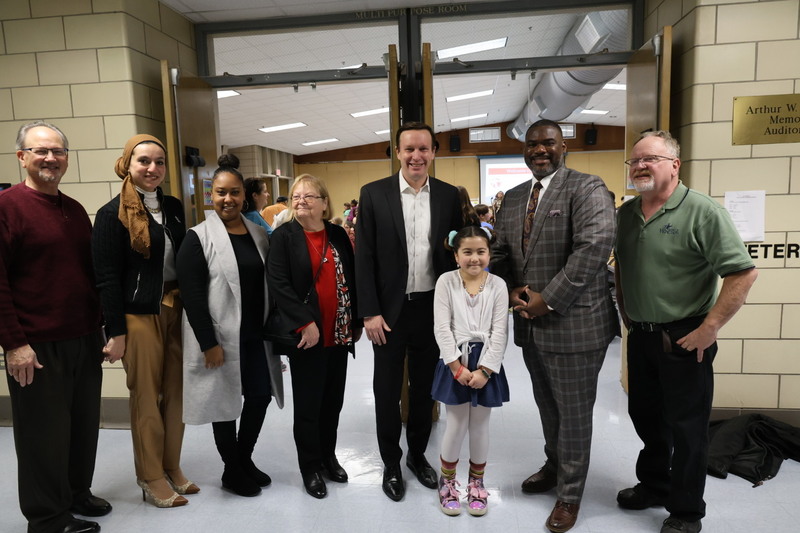 Proud members of our BOE and town pose with Emma Hadari, Senator Murphy, Mayor Trinks, and Dr. Terrell Hill.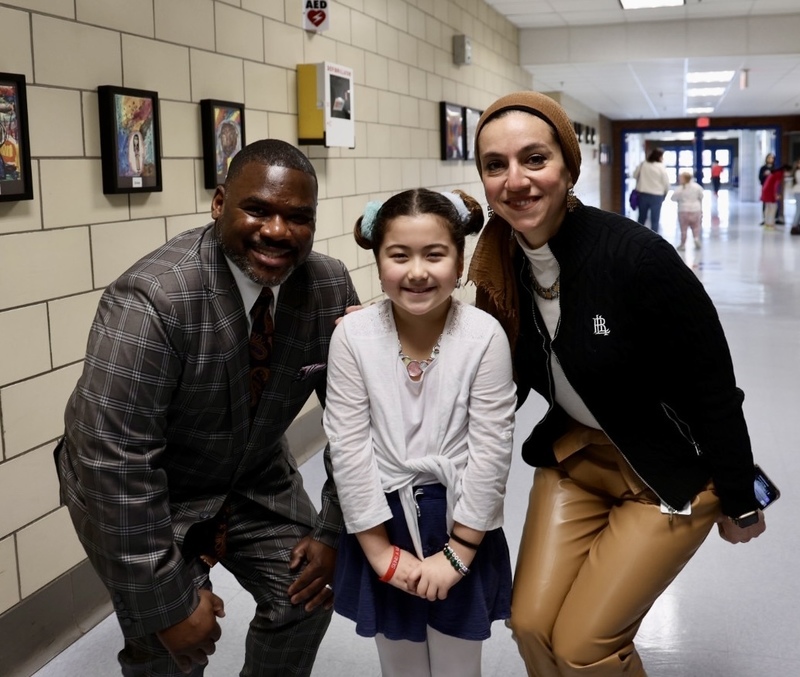 Windsor Strong! Superintendent, Dr. Hill and Acting Assistant Superintendent for Instructional Service, Dr. Noha Hady pose with Emma Hadari.
Congratulations to Emma and her family!
Check out Emma's winning essay here:
1st Congressional District Winners:
Emma Hadari, John F. Kennedy School
#weareWINdsor