Under the leadership of Challenge Teacher Caitlin Bramucci, Clover Street School was treated to a very exciting Challenge Expo!
Challenge students in grades 3-5 were able to present projects that they have been working on with staff, students and families.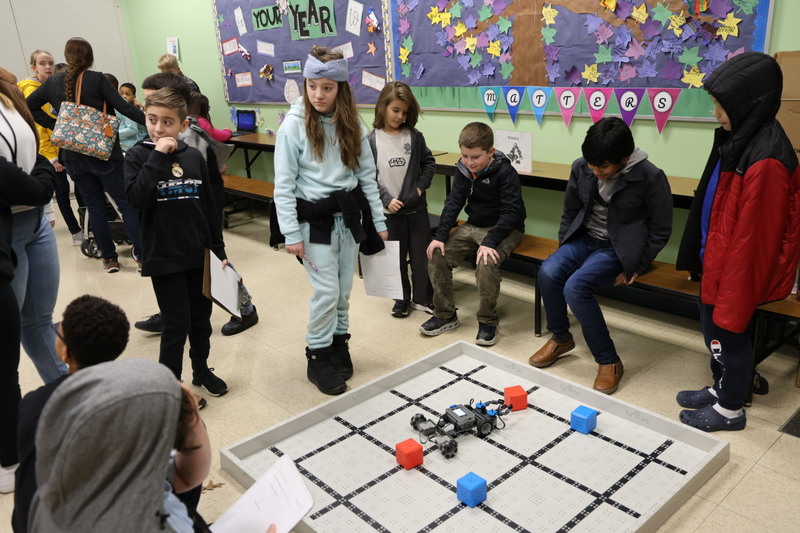 Ishaan Ahmed Syed presenting to other Clover St. Students at the Challenge Expo.

Fifth grader, Ishaan Ahmed Syed, demonstrated his VEX robot that he built and coded. Some students designed a field trip that they would like to go on and researched costs, distance, and how it would be an educational experience.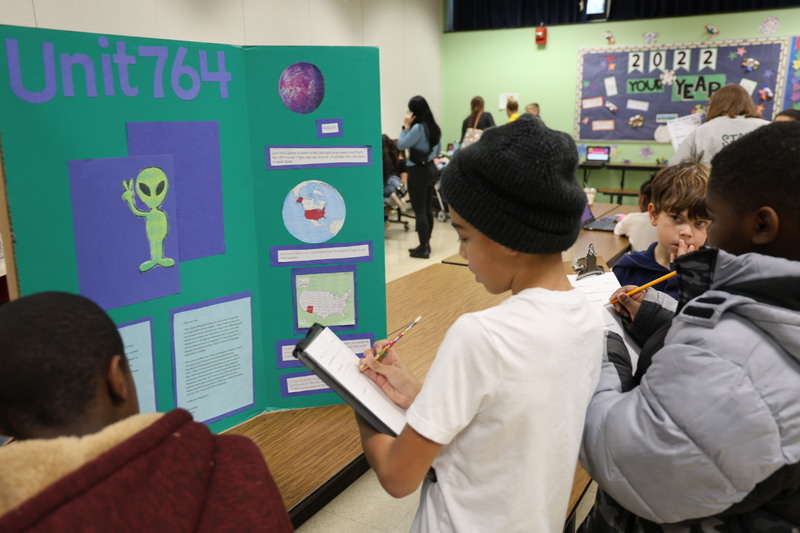 Clover Street students check out Tanner O'Connor's project.

Fifth graders Arianna Gonzalez and Madison Etienne tried to persuade Dr.Hill on why Six Flags would be a great field trip for their grade. Fourth grader Tanner O'Connor researched the perfect climate for his alien to live and calculated how many lightyears it would take his alien to get there.
Students were able to choose projects that were of interest to them and their passions shined through. -Caitlin Bramucci


We loved seeing the engagement from our students, families, administrators and staff! Keep up the amazing work Clover Street School!
#weareWINdsor
---
WPS is happy to offer Challenge (Project Based Learning) courses at both JFK and Clover Elementary Schools. Fore more information on how students are chosen contact:
Caitlin Bramucci (Clover Street School) : cbramucci@windsorct.org
Nicole Campbell (John F. Kennedy): ncampbell@windsorct.org