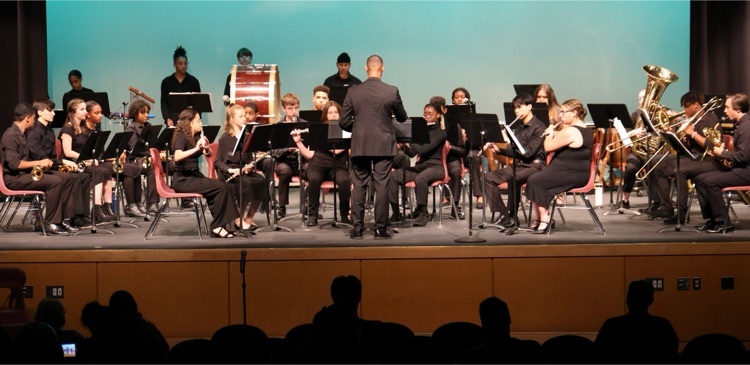 Our award winning WHS Symphonic Ensemble led by Director of Bands, Mr. Brandon Monroe.
For their last performance of the year, our WHS bands showed out for the audience putting on display what all the hype is about! Fresh off of their Music in the Parks Festival wins in Hershey, PA , where they earned superior and excellent ratings, our band students were still on a high from their achievements on the road.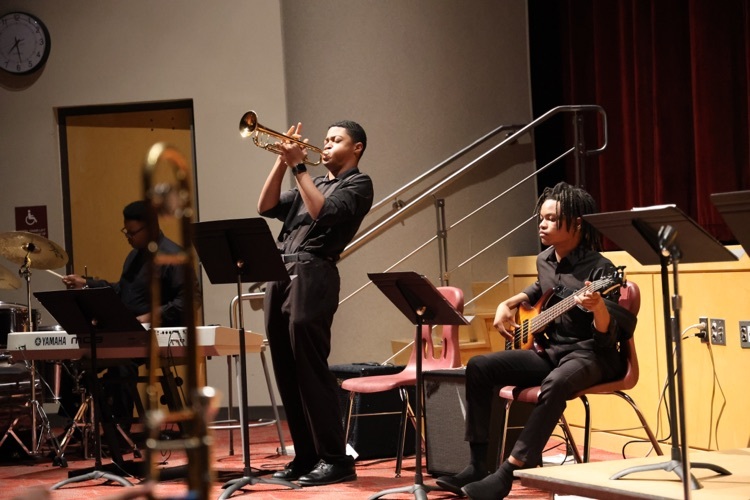 WHS Seniors, Tristan Davis (trumpet), Kolby Evans (percussion), and Landen Stevens (electric bass) perform Dizzy Gillespie's On Sunny Side of the Street.
The successful night also marked the last time our senior band musicians would grace the stage. We want to send a huge thank you and congratulations to our seniors for the years of wonderful memories and entertainment!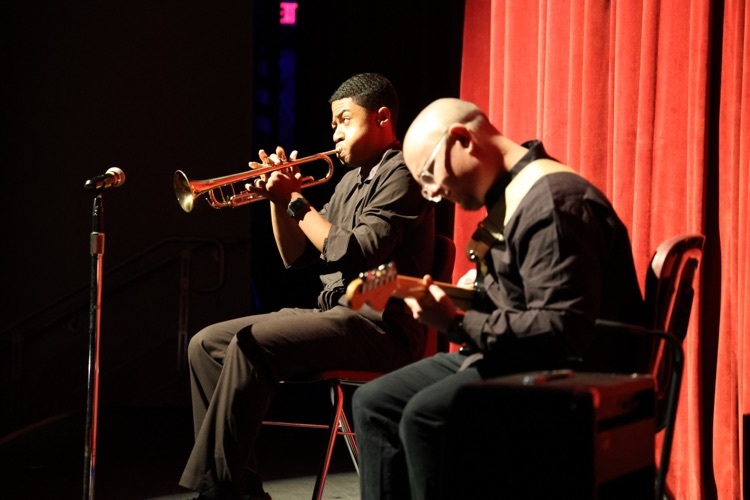 Tristan Davis brought out Mr. Nolan for an unforgettable rendition of Arturo Sandoval's There Will Never be Another You, during his senior spotlight performance.
During the concert, Director of Bands, Mr. Monroe, also acknowledged standout band students from each grade level who were nominated and chosen by their peers.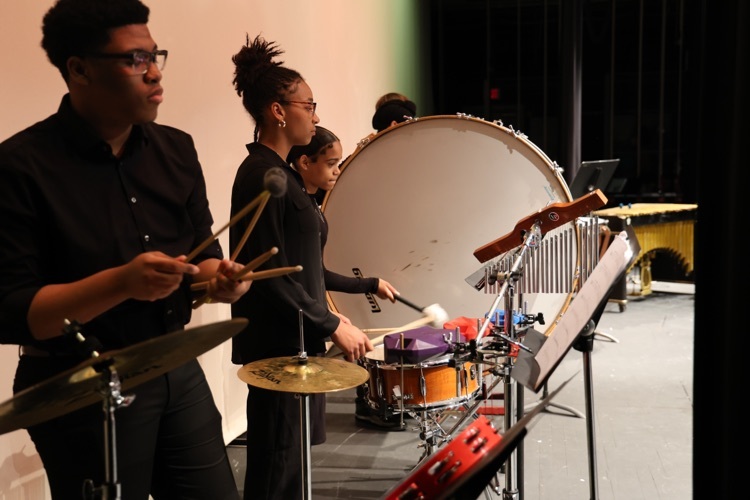 The percussion section won "Most Improved Section"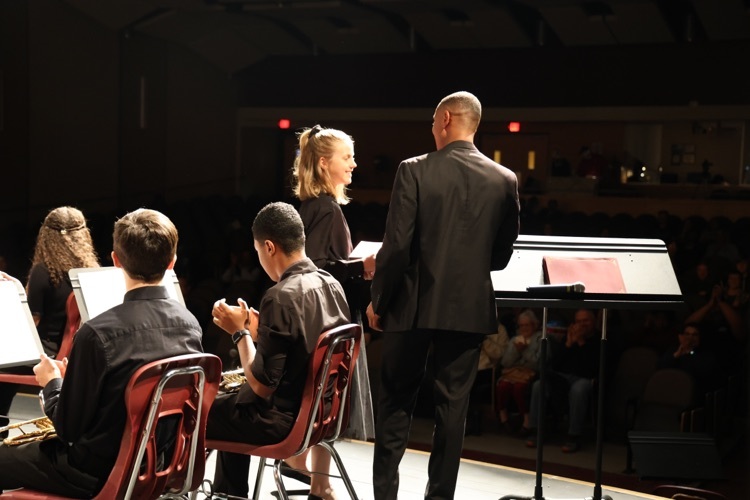 Most outstanding freshman, Gracelyn Lacoss.
Most Outstanding Sophmore(s), Amanda Acevedo, Sarah Eisnor, and Amanda Eneh.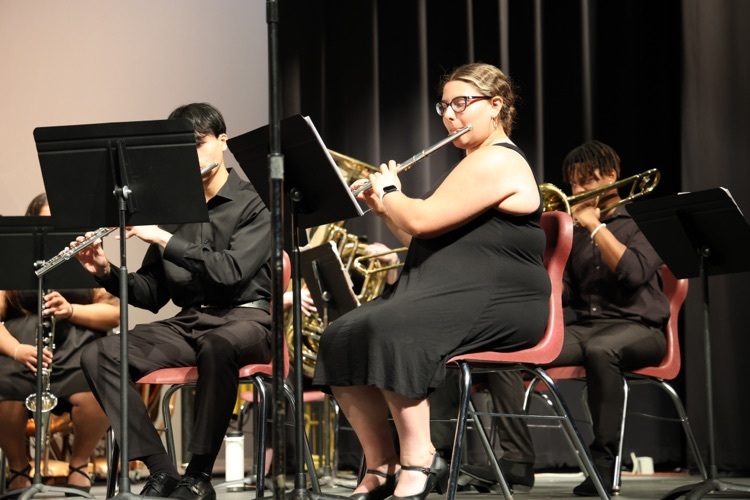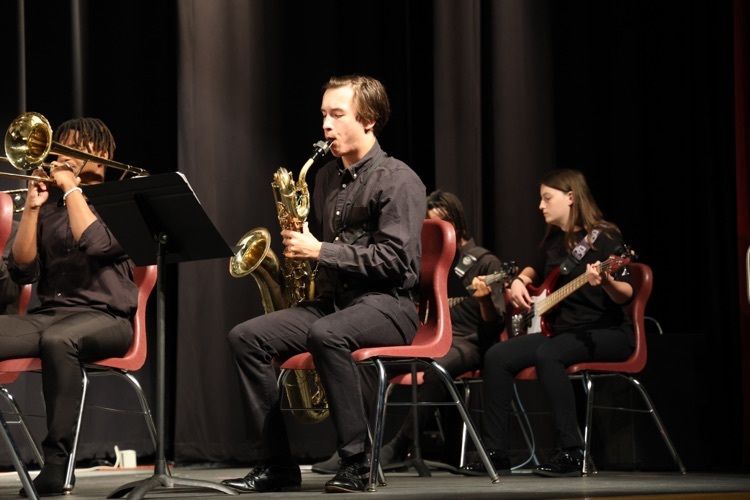 Most outstanding Junior(s) Emily Lattimer and Timothy Hoagland.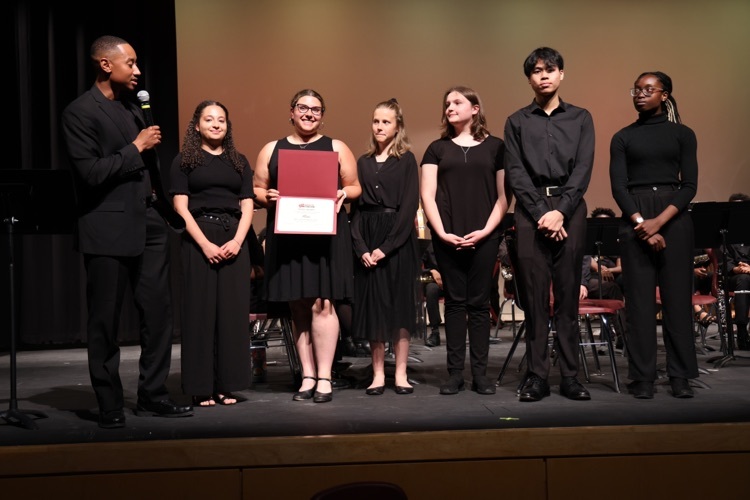 Most Outstanding Section, Flutes.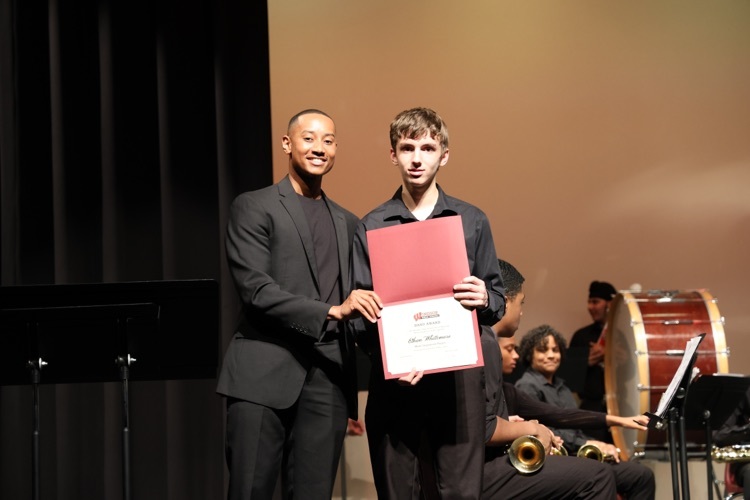 Most Improved Musician, Ethan Whittemore.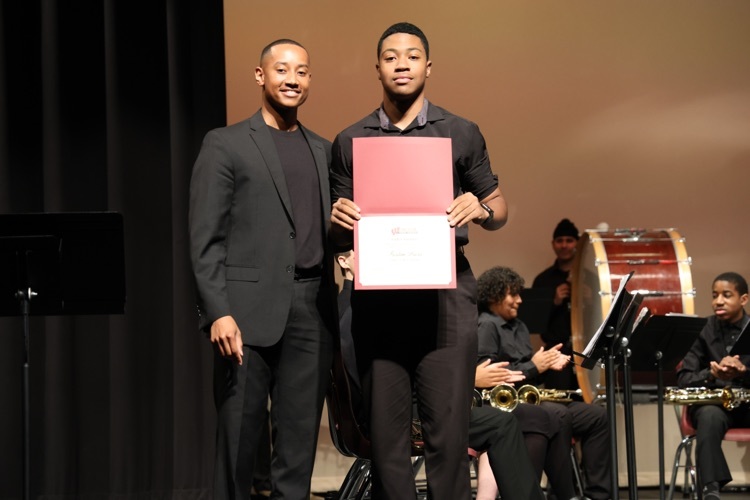 Director's Award, Tristan Davis.
Congratulations to all the awardees! We cannot wait to see what this outstanding group has in store for us next year! #weareWINdsor