We love the hands-on components of our STEM Curriculum just as much as our students! Hear about how these JFK students took what they were learning in the classroom and transformed it into an amazing interactive experience for their families and fellow classmates with the help of their teacher, Ms. Schultz.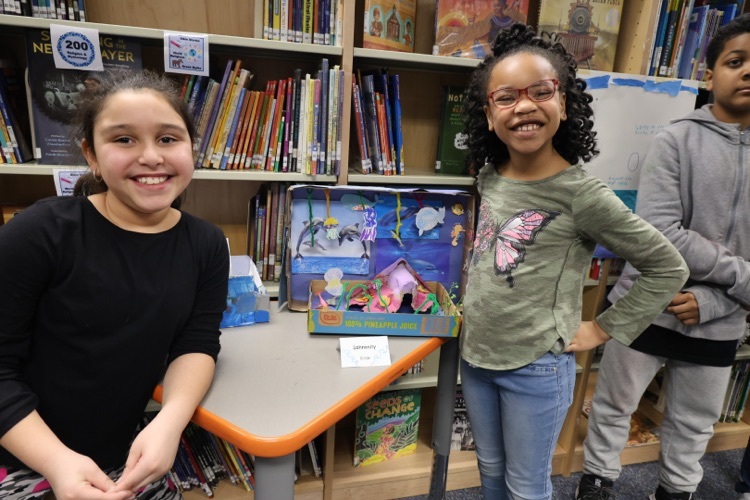 STEM LIVES at JFK!
This is what Ms. Shultz had to say about the amazing experience:
As a part of our unit 3 science learning, students began exploring and learning about different types of habitats and then had the opportunity to choose a habitat that they wanted to do more research about. Throughout the unit, students learned about topics such as climate and weather, natural resources, how humans have affected different habitats, as well as plants and animals.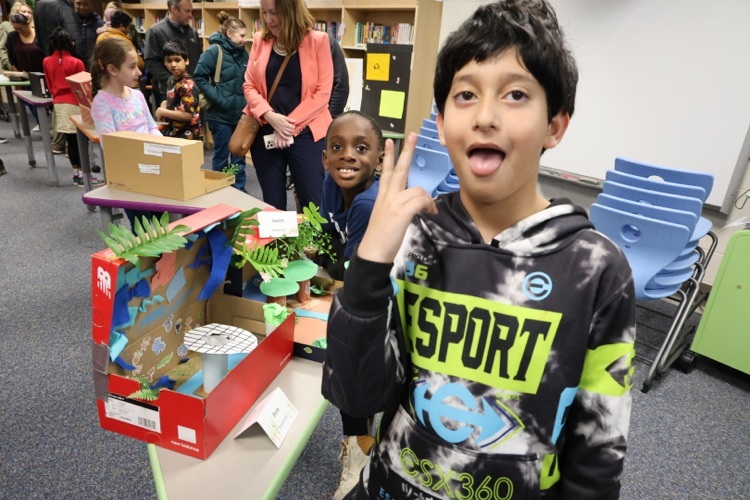 JFK students show off their projects at the Science Showcase.

After each learning topic, students went to their habitat resources to find more about that topic and how it related to their habitat. Students used their habitat journals to keep track of their research and resources. After their research was completed, students chose which type of project they wanted to create to display everything they learned.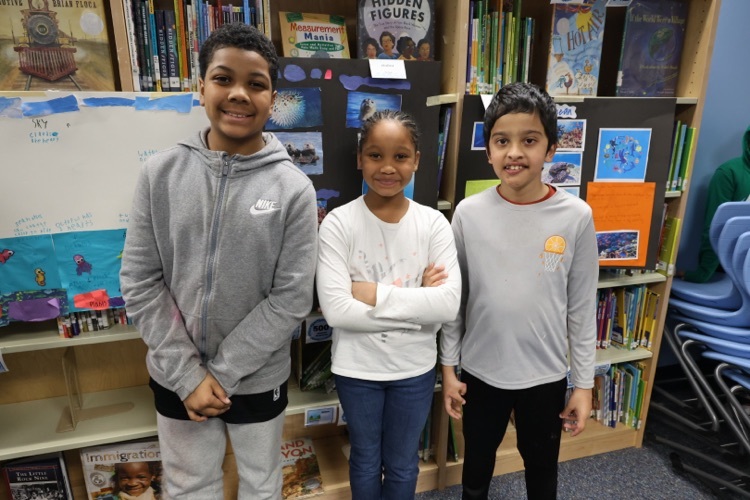 JFK students stand in front of their habitat projects.
To celebrate their learning and hard work, Room 6 and 8 hosted our first Science Showcase and invited family and friends. It was a tremendous success and everyone enjoyed the opportunity to join us at JFK to celebrate.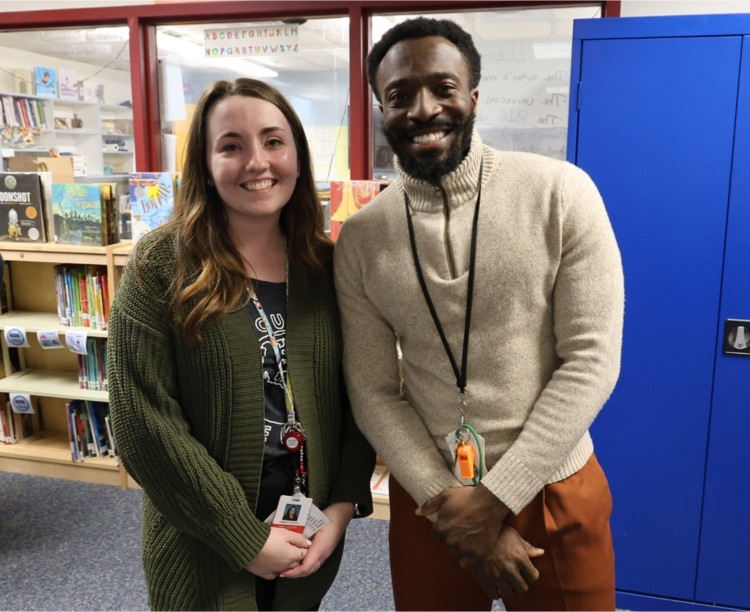 Ms. Schultz and Mr. Estelle pose for a picture after a very successful Science Showcase!