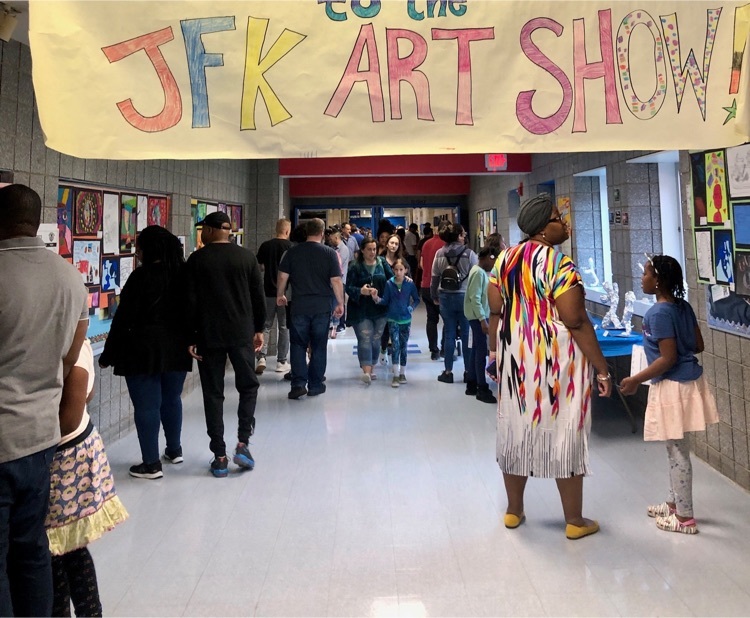 Art show attendees enjoy student work that is beautifully displayed in the JFK Gallery.
Our JFK Learning Community is elated to announce the resounding success of its captivating Art Show, which took place last night. This extraordinary event, attended by over 500 people, showcased the remarkable talent and creativity of our elementary students. We extend our heartfelt congratulations to the entire JFK Learning Community for their exceptional efforts in organizing an awe-inspiring display of artistic brilliance.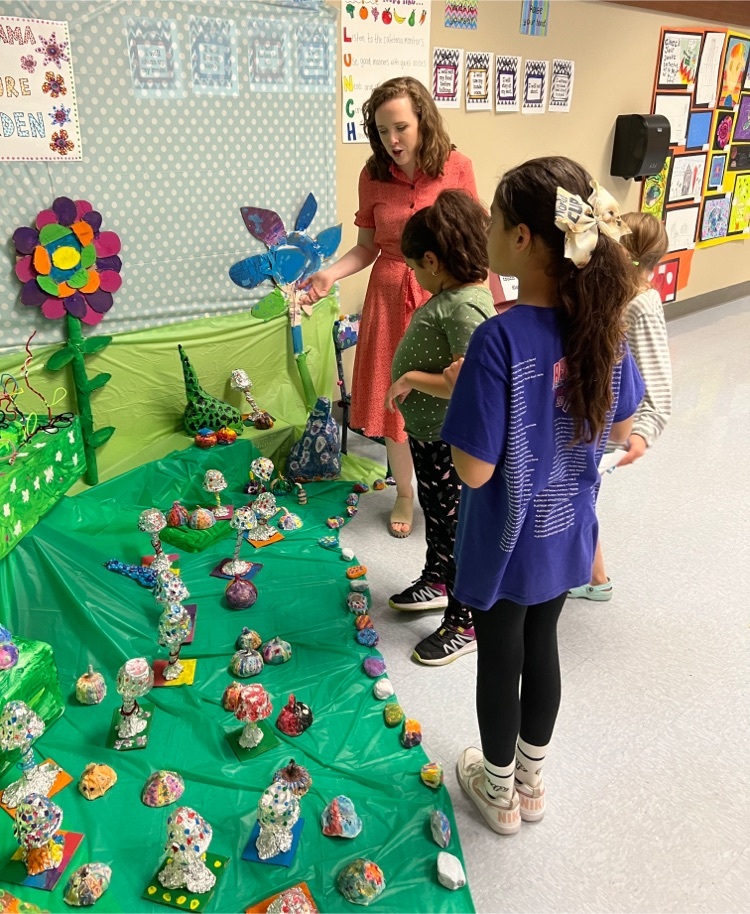 Ms.Llyod and students enjoy the Yayoi Kusama Sculpture Garden.
Under the guidance and unwavering dedication of Ms. Lloyd, our elementary students at JFK delivered an unforgettable experience to attendees. Ms. Lloyd's commitment to our students and her passion for nurturing their artistic abilities were evident throughout the entire event. Her tireless efforts and creative vision were instrumental in the show's resounding success.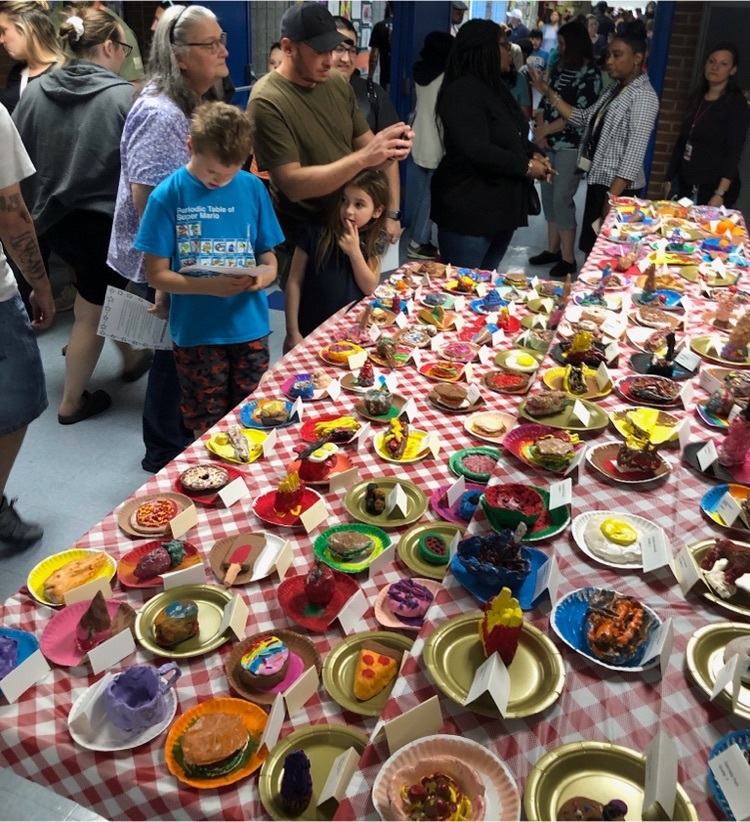 Ceramics display at the Art Show.

The Art Show served as a testament to the vibrant and thriving artistic community at JFK. Each art piece showcased the unique perspectives, creativity, and immense talent of our elementary students. The diverse range of artworks, from intricate paintings to mesmerizing sculptures, captivated the attention of everyone present, leaving a lasting impression on all who attended.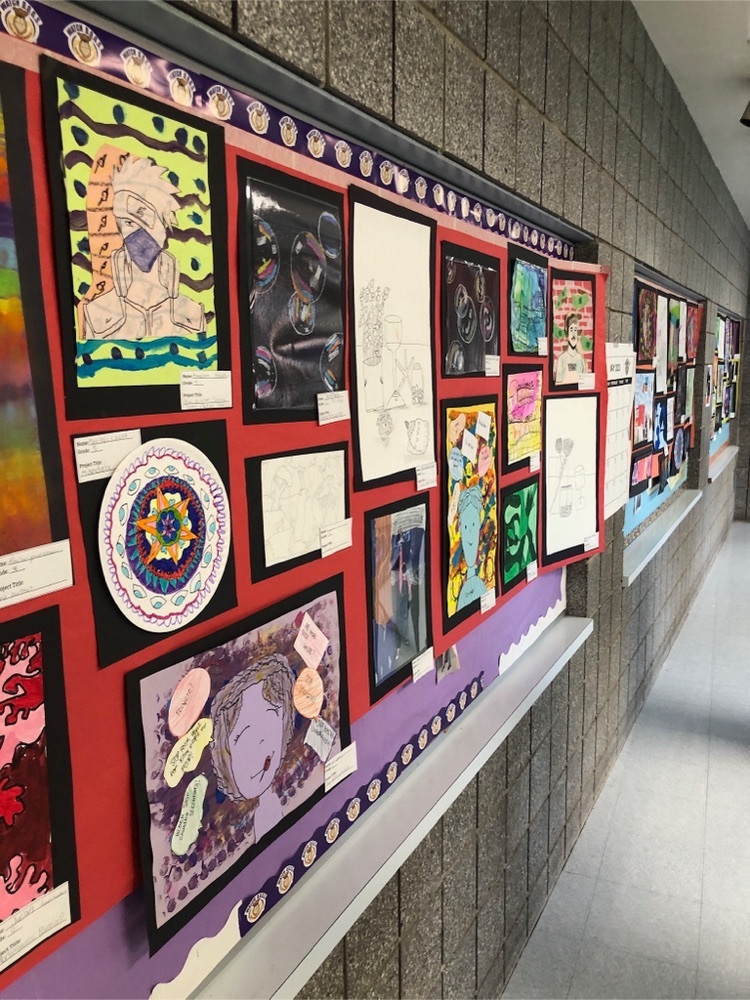 #weareWINdsor