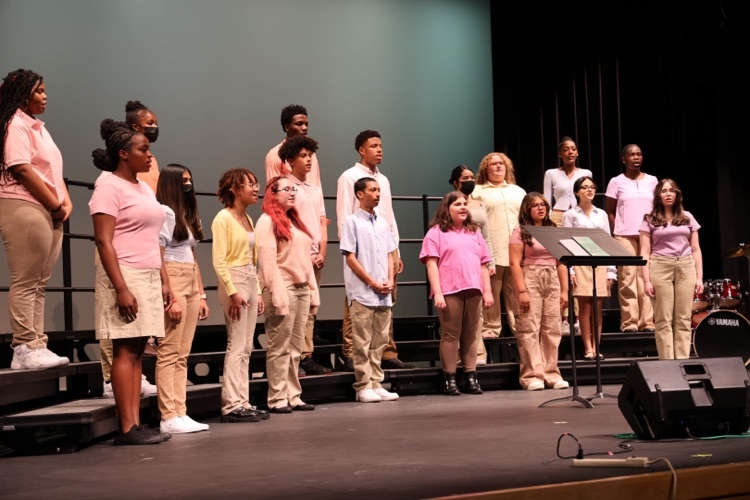 The youngest of the bunch, our WHS Concert Choir performs at the 2023 Spring Choral Concert.
Our award-winning WHS Choral Department left no stone unturned during their
Spring Choral Concert!
Under the direction of the fabulous, Tracee White, our choral students put on a show for the at capacity crowd.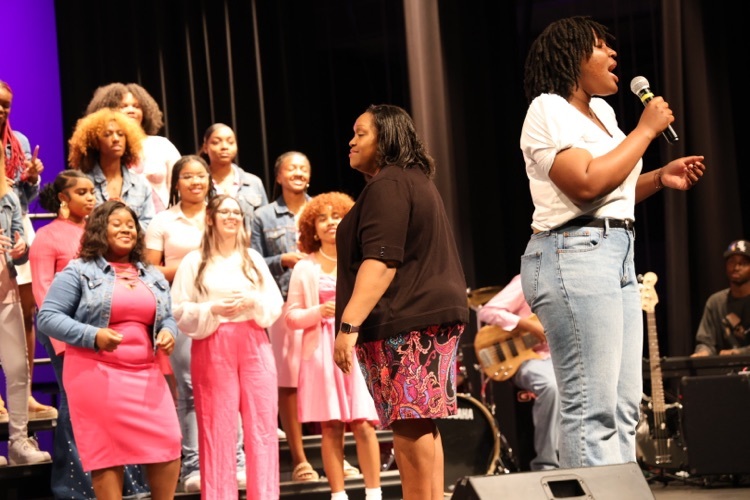 Our Teens of Praise Gospel Choir performs their award winning set from Music in the Parks Festival at Hershey Park, with soloist Makenzie Swaby.
It was an especially touching night for the 23 seniors who would be gracing the stage one last time before graduation. The crowd enjoyed heartfelt Senior Spotlights from four seniors who have been with Dr. White all four years of their high school careers.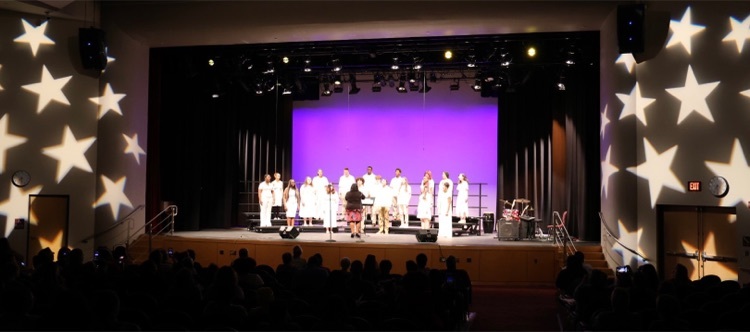 Some of the wonderful lighting from our Stagecraft students led by Mr. Nolan.
We want to send a special shoutout to Mr. Nolan and his Stagecraft crew who created a magical ✨ experience for the audience through lighting and sound production!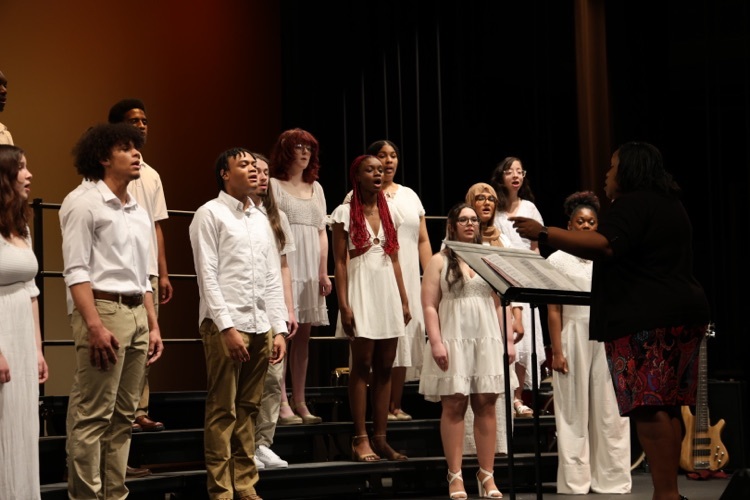 Honors Choral performs.
Thank you to all of the students who performed and to Dr. White, thank you for always exceeding expectations and bringing out the very best in our WHS students!
CHORAL DEPARTMENT GRADUATING SENIORS
1ST YEAR SENIORS
Alana Martin
Quinnipiac University (Physical Therapy)
Faith Barile
Eastern Connecticut State University (Communications)
Jesse Jenkins
Mitchell College (Applied Exercise Science)
Rory Martindale
Asnuntuck College (Liberal Arts/ Environmental Science)
Jesus Collins
Southern Connecticut State University (Computer Engineering)
Keyara Harris
Work Force
2nd YEAR SENIORS
Shaniqua Jones
University of Connecticut (Political Science)
Julissa Wallace
Western New England University (Pharmacy and Health Sciences)
Troy Griggs
Southern Connecticut State Universiry (Elementary Education and Theater)
Layla Buckley Rodriguez.
Lincoln Technical Institute (Automotive Technology)
3rd YEAR SENIOR

Jazmine Ellis
Manchester Community College (Culinary Arts)
4th YEAR SENIORS
Jerren Langford
Westfield State University (Urban and Regional Planning)
Aneya Jorgensen
Old Dominion University (Biochemistry)
Ke'Arya Jackson

North Carolina Agricultural and Technical State University Biology)
Abigail Baham
EMT Training
Horatio Gledhill
Work Force
Jahleea Harris
Work Force
Tahjae Daley
Old Dominion University (Biology)
Morgan Jennings
Howard University (Biology)
Janay Rosemond
Albertus Magnus College (English)
Bryce Whitehead
Capital Community College (Liberal Arts and Sciences)
Kalaya Moody
Undecided (Film and Screenwriting)
Aniyah O'Baner
Culinary Institute of America (Baking/ Pastry Art and Hospitality Management)
Senior Spotlights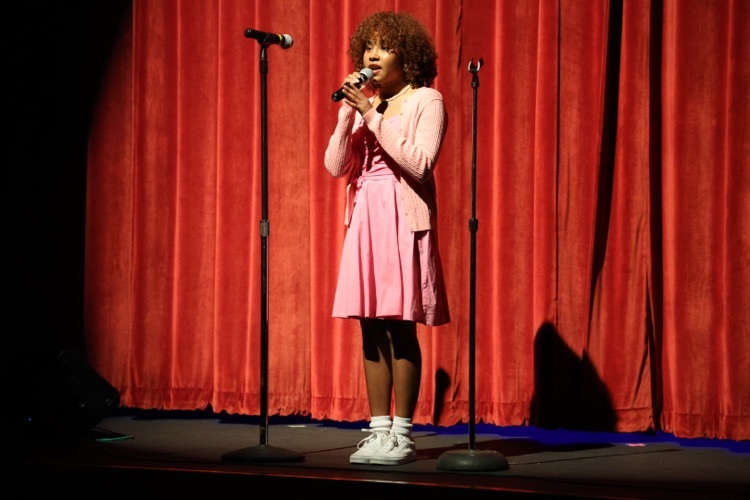 Kalaya Moody
I have been in the choir for a total of 4 years. I joined choir when I was a freshman. Sophomore year, I decided to join Gospel Choir!
The music department has definitely helped me venture out and learn more about who I am and to grow as a person. I will forever cherish the time and memories I have made here in J1 13. 1 plan to attend a 4-year college after high school!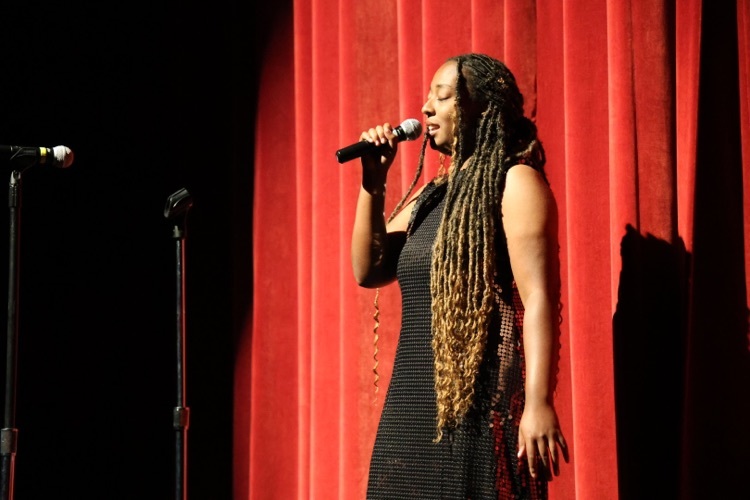 Morgan Jennings
I have been a part of the Windsor High School choral department for all of my four years of high school. I spent my freshman year in Concert Choir, then transitioned into Gospel Choir for my sophomore year and have been a part of it since then. Being a part of this music department has been a special experience for me and I have grown as much as a singer. I plan to attend Howard University after graduation and continue my music journey as a part of the Gospel Choir on campus.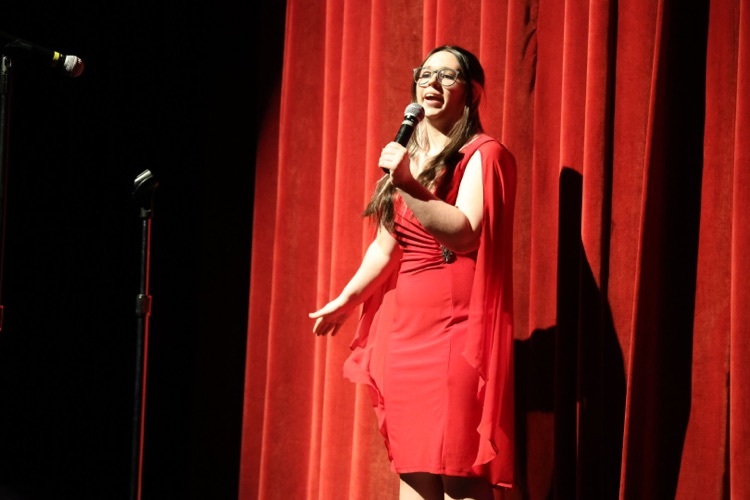 Abigail Baham
I have been part of the Windsor High School Choral Department for all 4 years of my high school career. I joined Concert Choir as a freshman before moving to the Award Winning Honors Chorale my sophomore year, where I have been ever since. In addition, I joined the Teens of Praise Gospel Choir this year. Being involved in the music department has been such a positive experience for me, as it has allowed me to gain confidence and grow as a performer. After high school, I will be starting EMT training.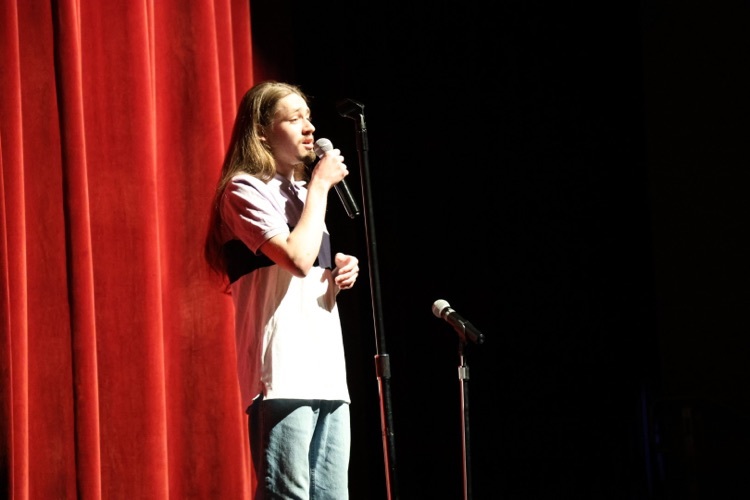 Horatio Gledhill
I have been a part of Windsor High School's choral department for all four years. I started with Concert Choir and then sophomore and junior year in Honors Chorale, then joined the Teens of Praise Gospel Choir, doing both honors level groups in my senior year.
Throughout my time at WHS, the choral department has given me multiple opportunities to participate in solo concerts and other extracurricular activities to showcase my talents. The choral department has taught me so much about getting out of my comfort zone, breaking out of my shell, and working with a group to achieve a common goal. After high school, I hope to pursue a career in the arts and continue to be creative in my field of work.